OldeCrow
3T WIS

| | |
| --- | --- |
| Joined: | Sun Feb 26th, 2006 |
| Location: | Oregon, USA |
| Posts: | 2897 |
| Status: | Offline |
Ok I'll let you google the specs, quick info AR sapphire, 200m WR, Rhonda 5030d, SOLID BRACELET.
It looks big (all dial design) at 43mm across the bezel and 51mm lug to lug so it should fit well for those of you with thighs for wrists


So admittedly I live in a cave, I had never heard of Filson until a few days ago, ( I know I've spent 40 plus years in the Northwest and never heard of Filson, In my defense I am an REI guy so...) didn't know a thing about their partnership with Shinola to build watches for Filson, and probably wouldn't have even looked if someone had told me Shinola was building them since I have zero interest in World War I trench watch homages and that seems to be all Shinola makes. Or so I thought, it turns out there are some interesting watches with the Filson brand on the dial.


So the Mackinaw, Everything about it says "High end Swiss" a clear statement by Filson and Shinola that they are serious about what they are building and selling.

The crown and caseback are beautifully finished, the text is crisp and clear.
The fit and finish everywhere is perfect.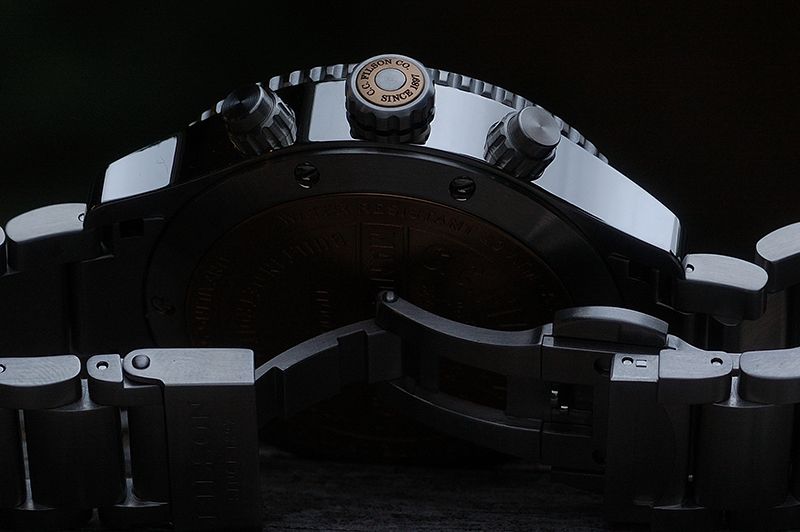 The bracelet finish is brushed the edges are clean but not sharp, the adjustable links are Omega style pin and collar and the two I removed to size it came out without any drama but are clearly tight enough to hold.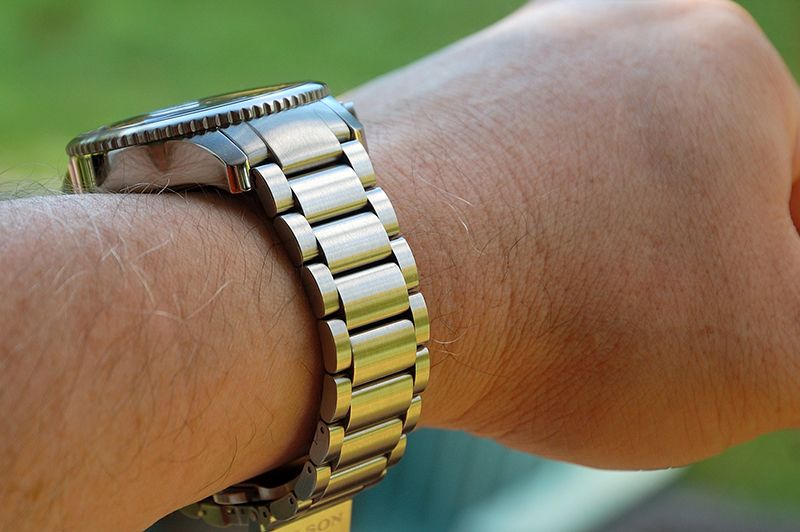 The clasp has a fold over latch and a very well made precision butterfly clasp.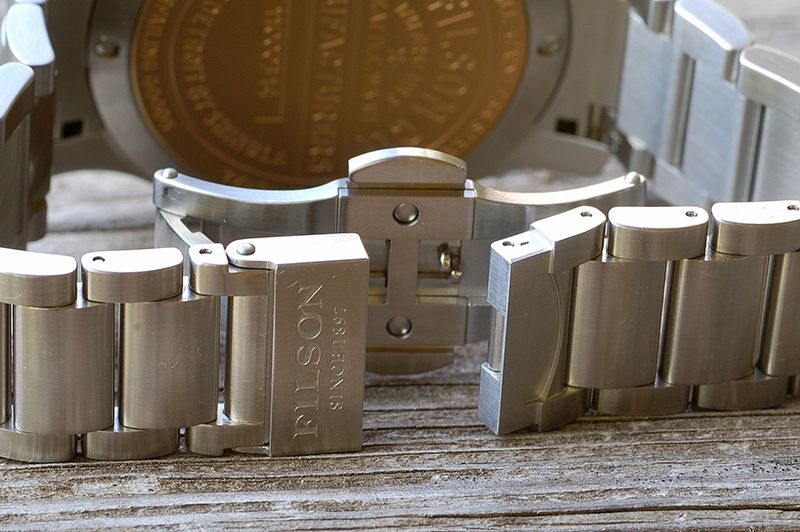 The dark green dial is beautify made with raised Arabic numbers and applied c3 superlume that glows very brightly and is easily visible all night long. The chapter ring is perfectly aligned and the sub-dials are recessed with polished edges.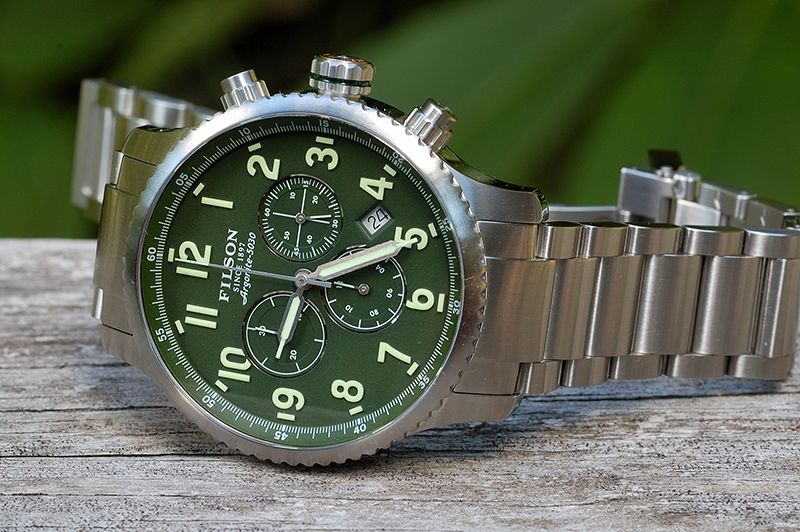 The slightly domed Sapphire has AR on the inside and helps cut down on glare and reflections from the domed shape.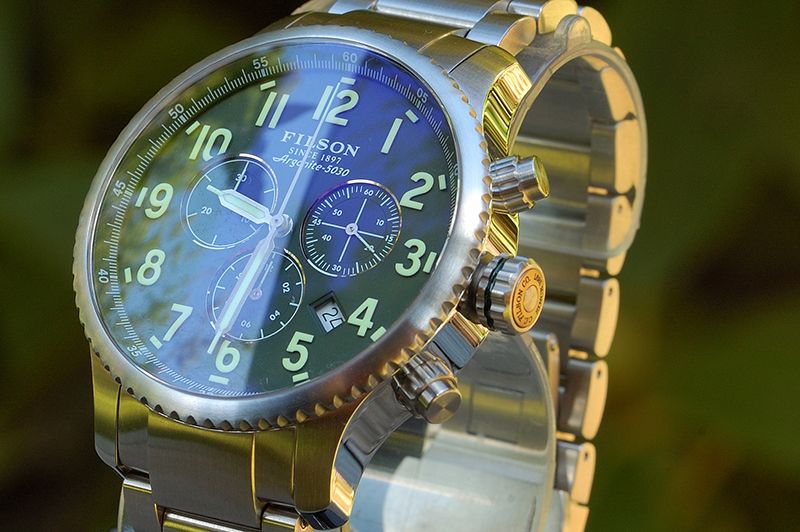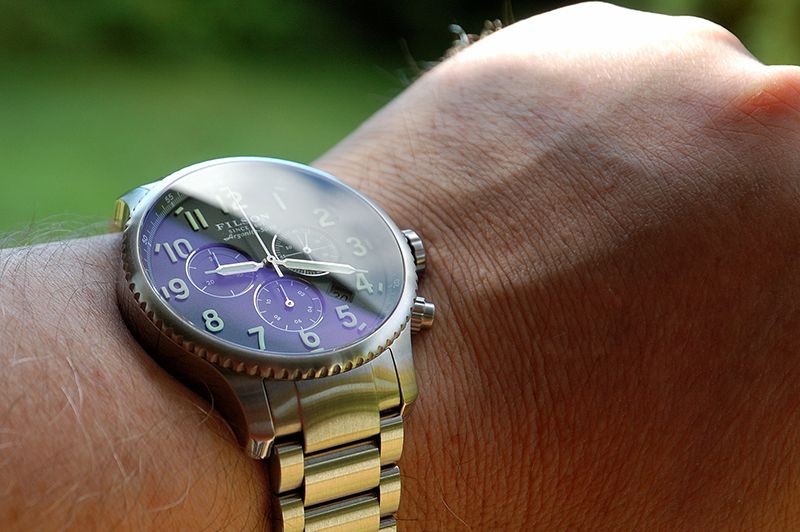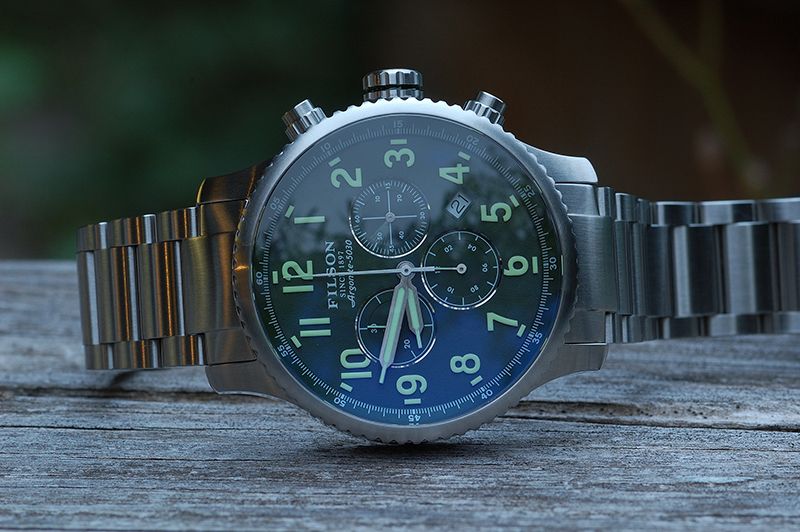 The last Rhonda chrono I bought I paid nearly Filsons normal price for and I don't regret that so I think at half off I scored a keeper with the Mackinaw!