OldeCrow
3T WIS

| | |
| --- | --- |
| Joined: | Sun Feb 26th, 2006 |
| Location: | Oregon, USA |
| Posts: | 2897 |
| Status: | Offline |
eBay find, paid a premium for it but I didn't have any nos examples of any older Seikos, this is a pretty good start!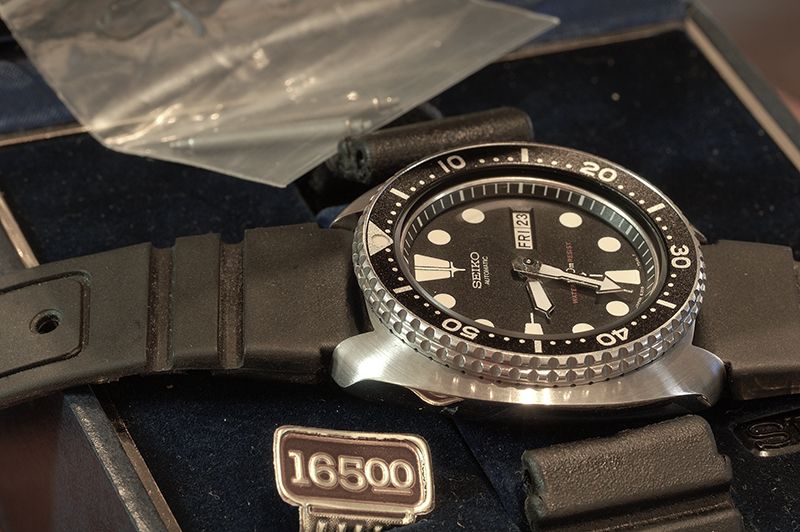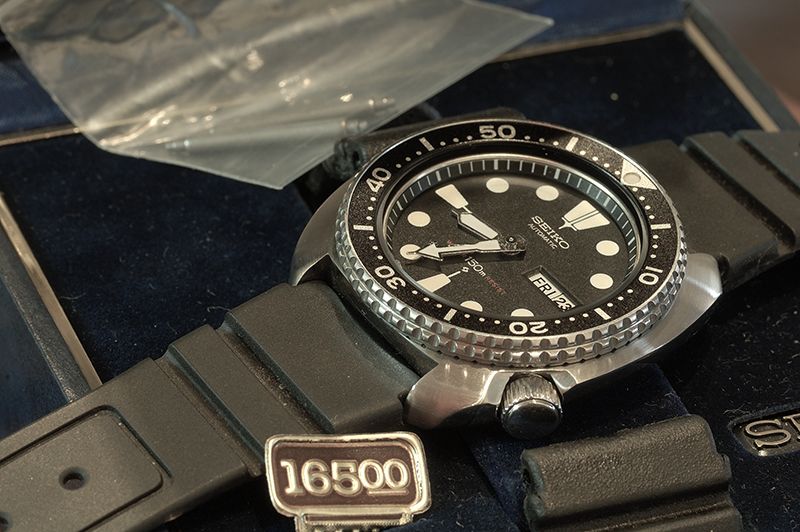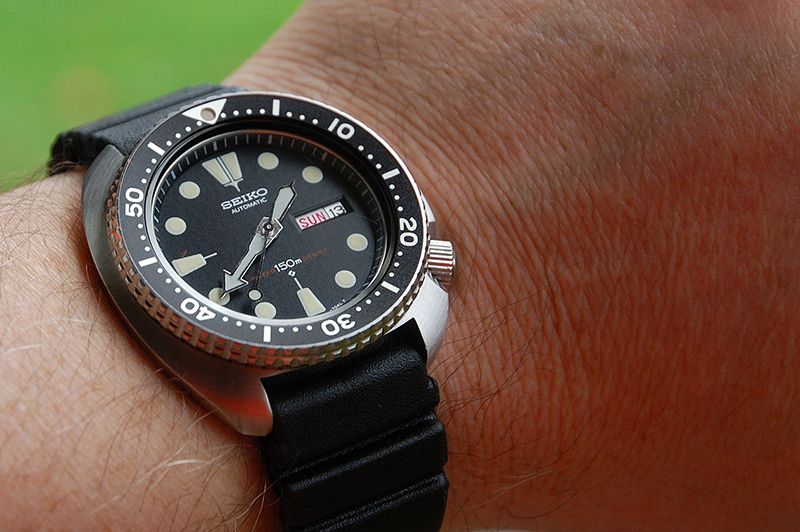 Near new 7548 still has a bit of color on the back and the outline from the oval QC sticker, evidence that someone stupid had been in it (chapter ring was misaligned) but after cleanup and new sapphire it went together and looks nearly perfect, installed a "stinky" blue rubber strap (stinky is much easier to type than Bonetto Centurini) and since it's not quite NOS and not nearly as expensive a eBay find as the 6309 I'll enjoy wearing this one!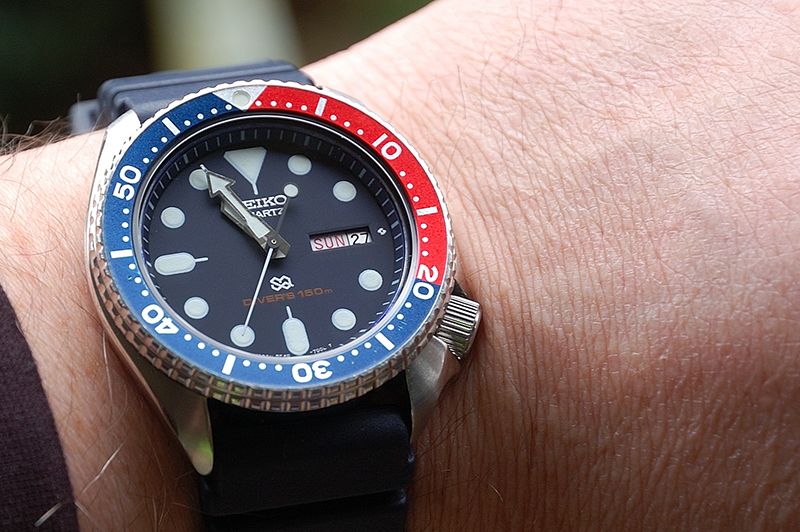 The sharky, Chinese made 6105 homage, I have to admit it's a great watch for the money, I installed a flat 6309 sapphire in it and I think it looks much better than the low quality crappy AR domed sapphire it came with...



I picked up half a dozen NOS dress model seikos from the mid 70's though the mid 80's I haven't bothered to take pictures of them all but here is one I took some time and wore...



Also picked up this new Bulova moon landing redux that is worthy of it's own thread so I'll take some decent pictures of it when time allows and show it off properly...