Jeep99dad
3T WIS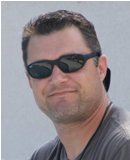 GPSPete wrote:
Jeep99dad wrote: Awesome!!!! Thanks for the prompt update. I'm so excited.... A Doxa and the Sea Viper within a week!!!' :) Huge!
Got to hand it to you jeep99dad...a Doxa & Sea Viper delivered in a week, my misses would go BONKERS....i'm really looking forward to getting the Viper but NOT looking forward to clubbing arround the head- as she has allready picked up on a new watch arrival this week !!
LOL.......hammer.gif
yiu better get her flowers Or a ring to limit the damage... She'll do to you!!!

I started funding my watches with sales of other watches or other things... So I do not use any of our $ whether checking or savings act and certainly no credit card:)
good luck with the wife!;)