Well, after spending almost $450 on a gas grill a little more than a year ago, the burner rotted out. My luck is its out of warranty by a few months. A new burner costs $70! Screw that! So I went shopping for a new grill today. Found this really cool charcoal grill. No more burners to rust out.


Bottom ash tray pulls out to remove ashes easily. Also has cast iron cooking grates.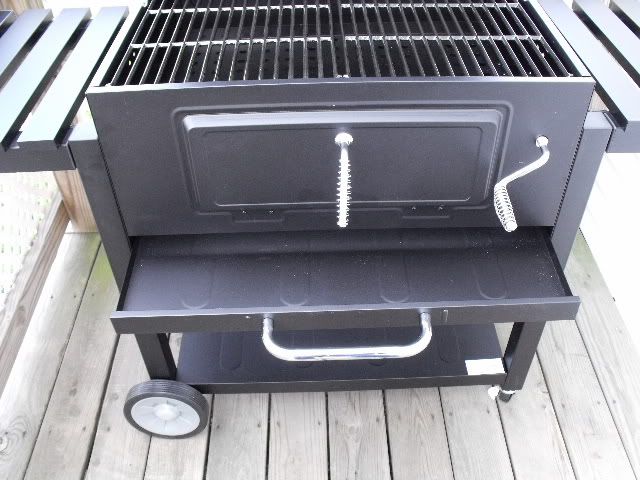 Even has a bottle opener!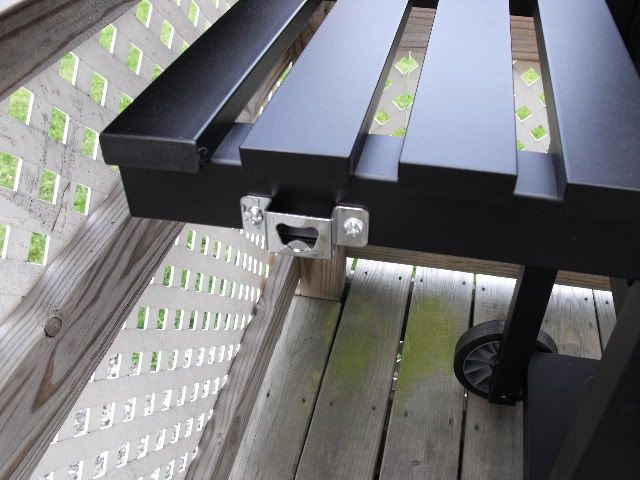 A local guy makes hardwood charcoal so I got a bag from him. Way better flavor than briquettes, burns hotter and, less ash.




Got a nice glow going on in the center. Getting time to spread it out. If you notice the pan the charcoal is in, is sitting high in the grill.




The charcoal pan is adjustable so you can raise or lower it to control the temp. There is a crank handle in the front to adjust it. Pan is lowered in this pic.




Has plenty of vents to control airflow and is ready to have a rotisserie installed.




If you need to add more charcoal, the front door can be opened to add more fuel while cooking.




Finally got some shrimp and veggie kabobs grillin away.




The wife made a panco-parmesean crusted tilapia dish to go with the kabobs.




Hope you find this informative. I didnt know charcoal grills came along like this compared to the old round ones we had when I was a kid. If you buy a gas grill, be sure to check and see what its going to cost to replace burners and such, so you dont get hosed like I did.


Last edited on Mon May 18th, 2009 01:47 am by scottran