scottran
3T WIS

Last August I got a Nu Wave Oven for Janelle for her birthday. This thing works great. We do steaks, ham and many other things. But, whole chicken is where this thing shines. Ends up, use it more than the wife.

First, I start with a whole chicken. This one is a 6 pounder. I clean it up good.




Next, I mix up a bowl of my favorite spices. If you want to know what, pm me and I will tell you.;)




Next pic is after I have slathered it with olive oil and coated with spices. The oil helps to with the skin and helps to hold the spices.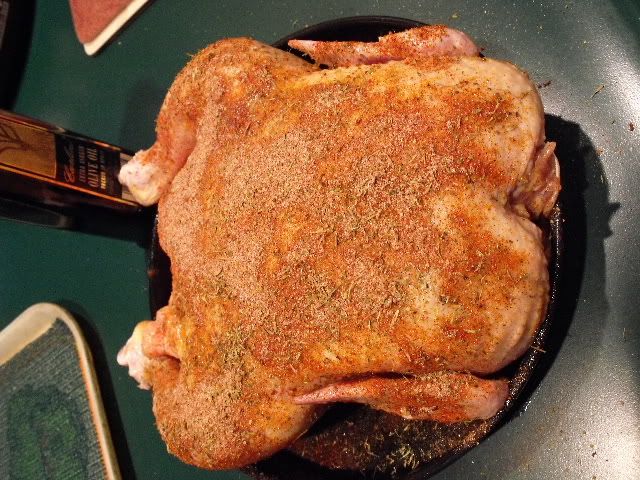 Next its in the Nu Wave Oven. Set on hi for 85 minutes. They recommend 15 mins per pound and starting with the breast down for first half of cooking time. I cook for about 5 mins less than they recommend.




Here is a pic halfway through before flipping it over. After flipping, I baste it about every 7 minutes with the juice from the pan till done cooking.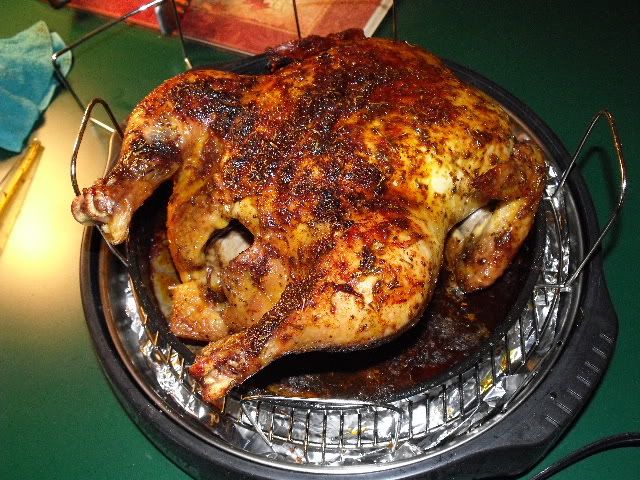 Here it is carved up. A plate of dark meat and white. My carving skills are less than desired but I get the job done.




A closeup of the white meat. I drizzle the juices over the meat before serving. The white meat is soooo tender and juicy and the dark meat is to die for.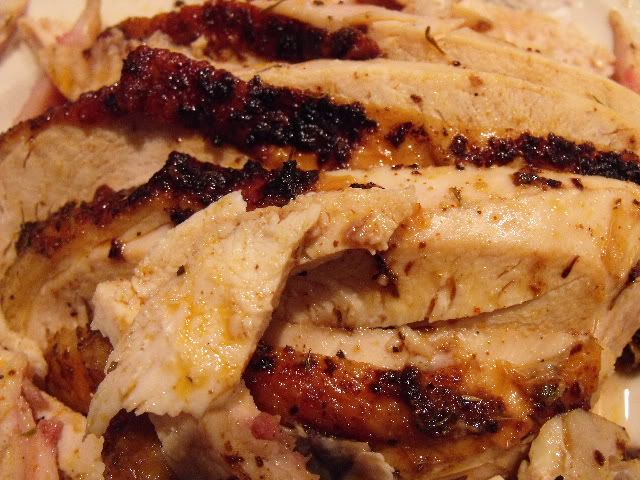 Here it is plated up with some steamed broccoli and mashed potatoes and gravy that Janelle made. Enjoy!