So, let's cook. The Flagship and grandmother of german sandwich tradition, Toast Hawaii.
I did a small writeup on that dish here, so let's get it on. As for the "fusion" part, I combined the infamous 50s sandwich with the infamous frozen local 1970s "meat" product, Steaklets.
Ingredients: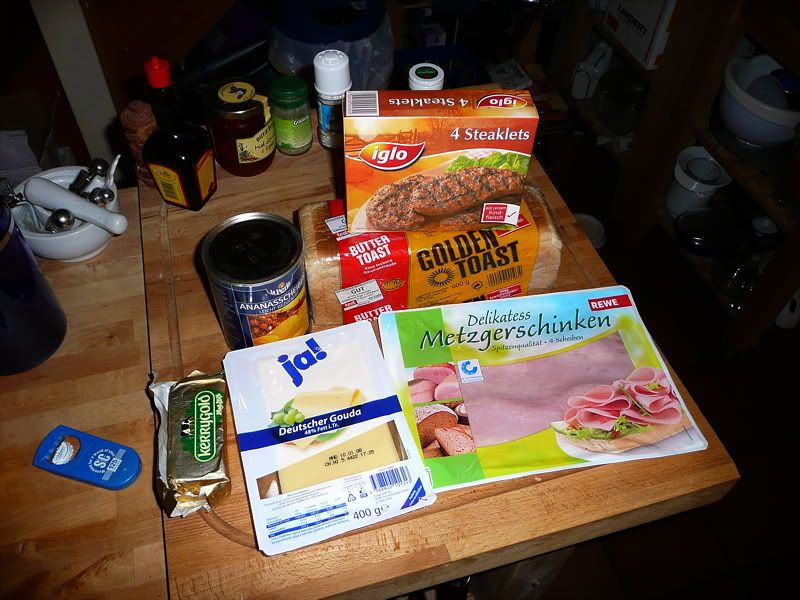 Toast,
canned Pineapple slices,
cooked ham,
cheese of choice,
butter.

Preparation steps now in one pic:lol :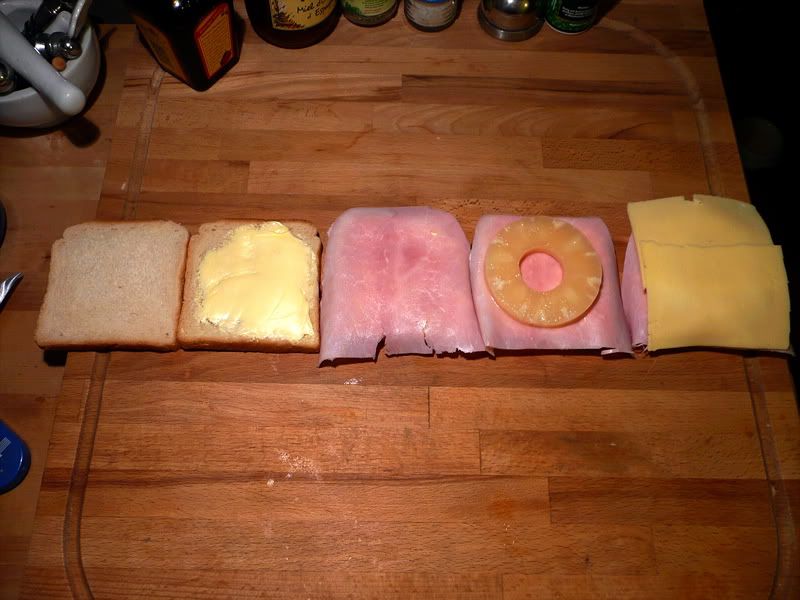 Slap in the oven, roast til cheese is runny, serve!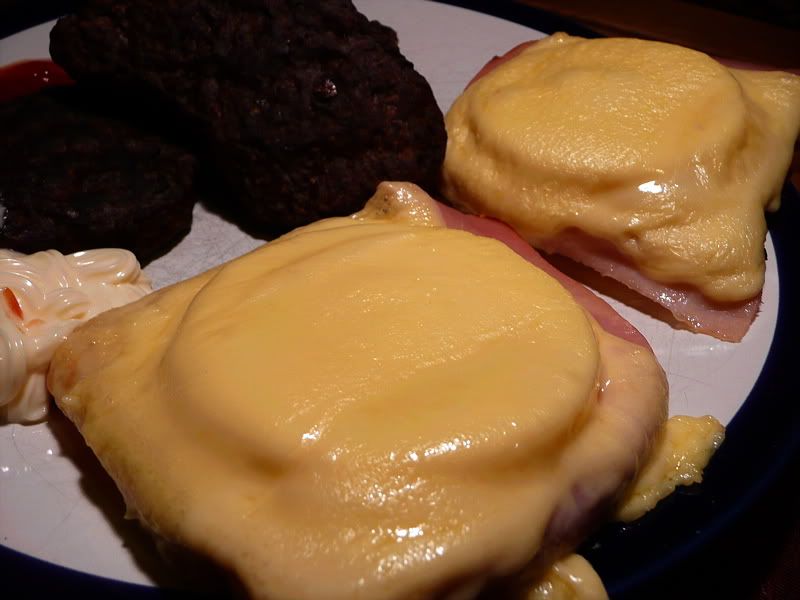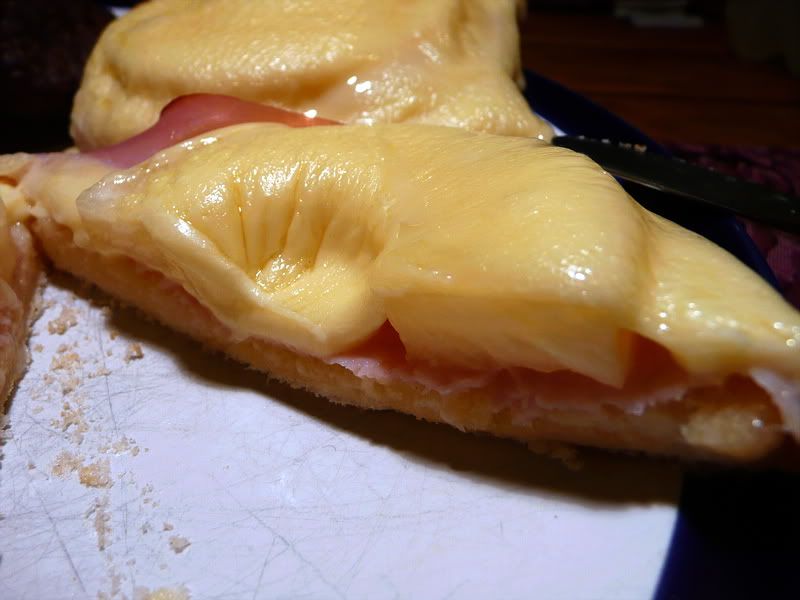 Steaklets, panfried and served with ketchup and mayo: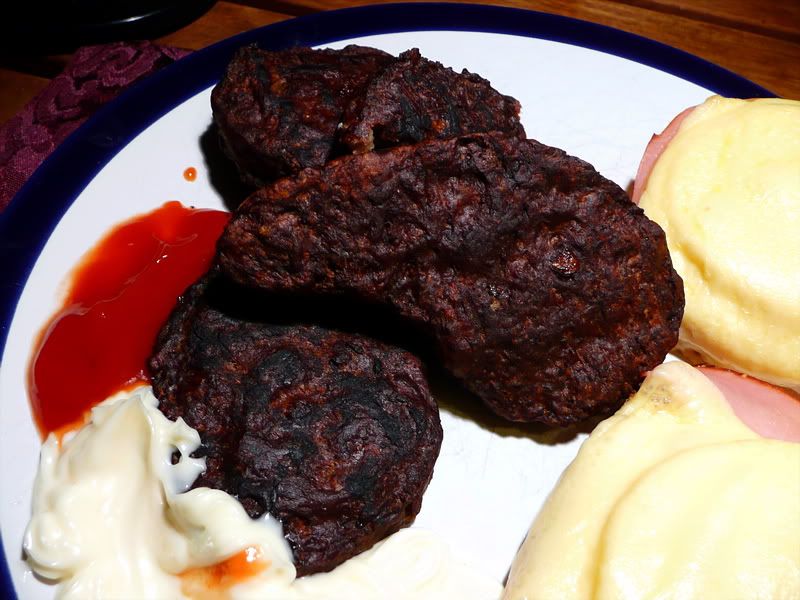 Doesn't match at all, but I talked about those with a colleague today.

two more classics from ze ages, baked camembert with lingonberry jam: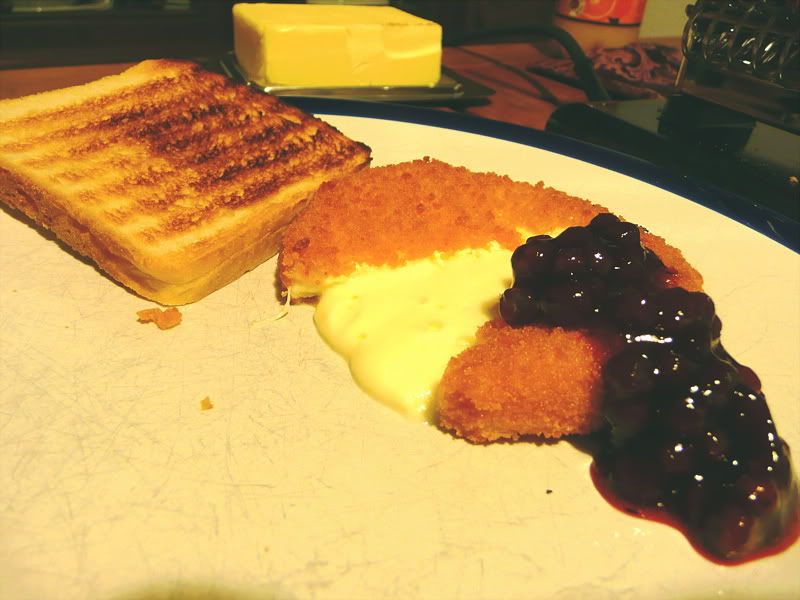 and mini creampuffs: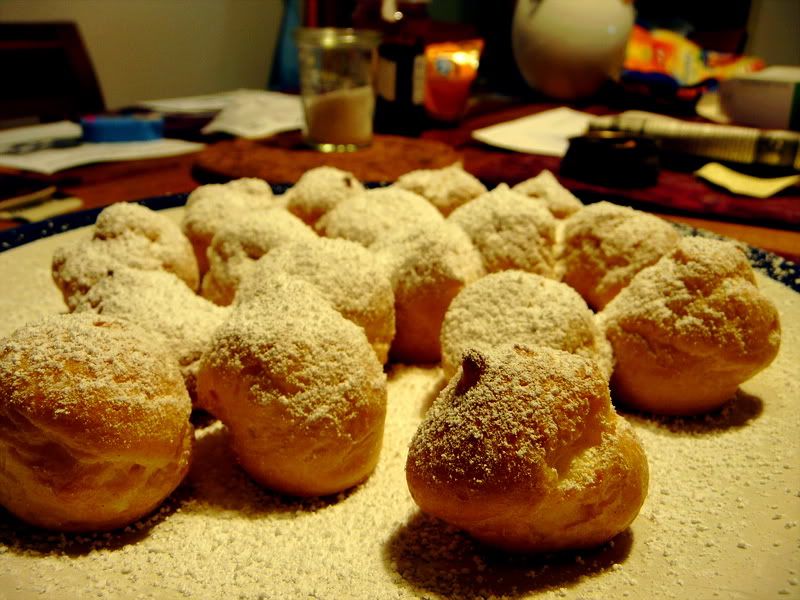 That's it from me for this week, I'm off to holding a lecture until late saturday. Keep the thread going, folks!

Enjoy!

Last edited on Wed Nov 14th, 2007 07:40 pm by Onkel C