OldeCrow
3T WIS

| | |
| --- | --- |
| Joined: | Sun Feb 26th, 2006 |
| Location: | Oregon, USA |
| Posts: | 2894 |
| Status: | Offline |
Teaser shots, need to get a new crystal before assembly and I only have my point and shoot camera...

Just starting to dig into it, interesting setup, bezel is held down by the shroud, there is a clicker at 12 and 6 that appears to be installed from the lug side of the case, at lest there is a screw from under the lugs and when I tightened the screw all the way down the clicker quit working so it must have bottomed out the spring and screw against the clicker. I assume the screw will unscrew all the way and the spring and maybe click ball will come out the bottom.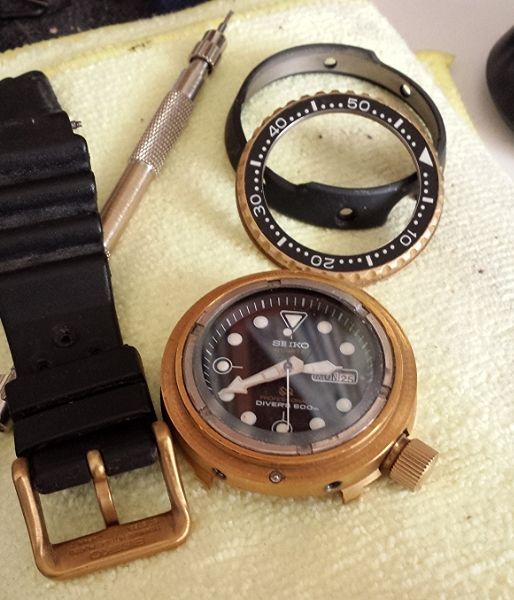 after ultrasonic bath: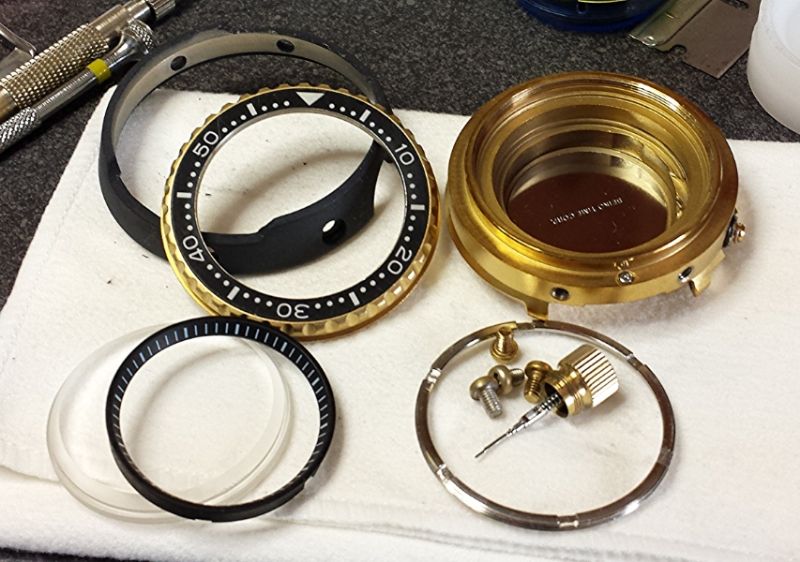 here are the screws for the clickers, and a nice shot of the one piece case:



look at how perfect this case is!



I'll take some assembly shots when the new crystal arrives, including the crown release lever that is accessible from the front!