"Karfreitag" (Good Friday) in Germany is the most important holiday in the catholic calendar. Out of tradition, we have no meat, but fish on this day. Even if the wife and I are not especially the most religious people on earth, Karfreitag is a good opportunity to do some fish for a change. Since all shops are closed, I had to buy some more rugged fish as e.g. redfish. I breaded it and served it with a mustard/dill sauce. The wife had some potatoes as a side, I felt more like some pasta.

Preparation can be found here, the result for thie good friday was quite tasty as well: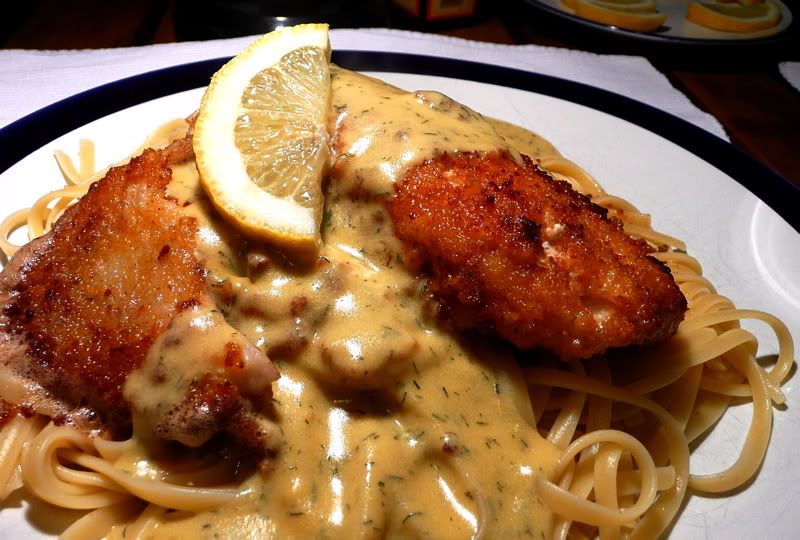 BONUS: fullsize pic!
Last edited on Sat Mar 22nd, 2008 11:34 am by Onkel C