OldeCrow
3T WIS

| | |
| --- | --- |
| Joined: | Sun Feb 26th, 2006 |
| Location: | Oregon, USA |
| Posts: | 2894 |
| Status: | Offline |
You may remember this project from January, Upgraded the little Ronda quartz to a nice 2892 with only a hand swap necessary!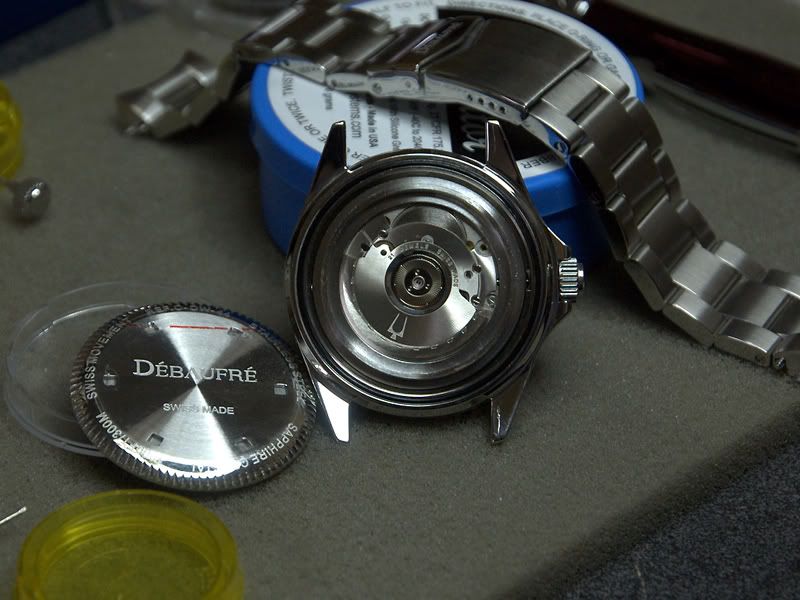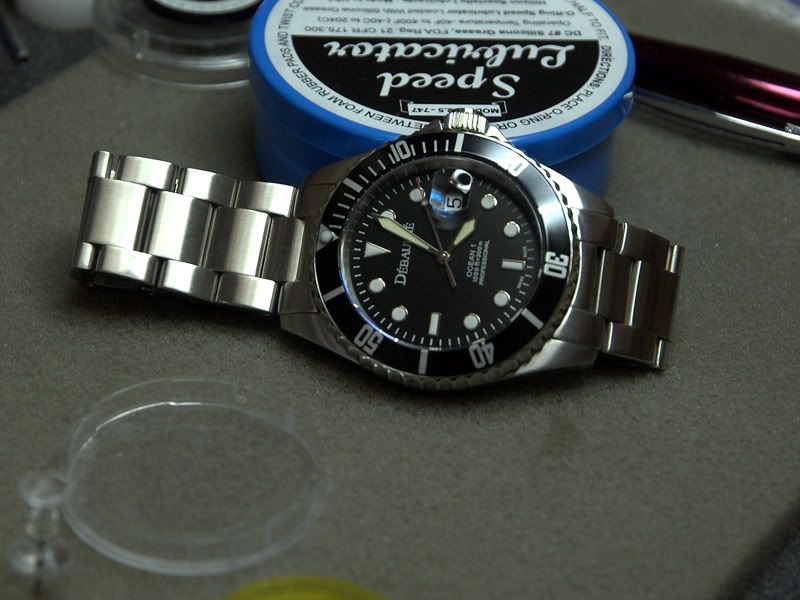 Thought it would be nice to follow up in the mod section now that we have one!

I was rather irritated after getting the Invicta runaround from Debaufre about a replacement hand set so I fired off an e-mail a little closer to where this was made and immediately got an offer back from Steinhart to sell me a set of hands! fifteen dollars and a couple of weeks later I had a fat set of Mercedes hands like the modern big divers use.

Today I finally got around to installing the hands and retiring the Omega hands back to the hand card for a more appropriate project and tried to install the new hands from Steinhart....

All that polite jabberwocky with Steinhart and all I got was fifteen dollars poorer and the wrong set of hands, they sent me a hand set that is way to big for the posts, maybe they would fit a pocket watch or someting but they sure won't fit the modern ETA autos.

I'm not sure which I dislike worse being told I can't get there from here or being BS'ed out of fifteen dollars...

Not to be deterred, I installed another Mercedes hand set that really is a little too short and reused the Omega second hand. It looks better now that it is at least not having an identity crisis!

The moral of the story is a little patience goes a long way, eventually I will have all the right parts in the same place at the same time and I will be able to put this together the way I want!