Hammerfjord
Moderator

| | |
| --- | --- |
| Joined: | Thu Apr 16th, 2009 |
| Location: | Arctic, Norway |
| Posts: | 5807 |
| Status: | Offline |
Ok, here we are again with a special Bond watch edition.
But this time, it don´t look like a typical 007 promotional piece: It´s simply the watch James Bond is wearing during his next adventure...
The base is a diver but...BANG! Now Omega( Or is it Q ?) is giving us a bidirectional GMT bezel!
You like it or you hate it.
Another change is the "lollipop" second hand: Yes I know, a love-hate affair...
On the positive side, I think it should be nice to see it running around the dial in fact: The night vision should really be optimal.

I´m not a GMT-guy but the watch grows a bit on me, even if after trying the new SM300, I was left with a bittersweet taste of -small dial- ...Or vodka-Martini... ?
Yeah, I know, it should´t.
But the "Submariner proportions" are not my favorite cup of tea.
I usually prefer something stronger



Not everybody is thinking that Omega is doing the right thing, commercially speaking, with all those so-called "limited" editions...
But hey, wait that the same people see the movie and start to scream on forums:
"Why can´t we get the GMT bezel and the lollipop as well? Why only Danny? Why Omega! Why!!!! We hate you!"
So before we get the itch about the GMT bezel or something else...
Omega comes forward with the hand...And scratches it!
Not a bad idea in fact.



About the itch: Bond had it in Casino Royal and Le Chiffre was happy to help him there...
If you can´t polish it, you might danish it.



Time has passed and James still have the itch in Spectre!
We like it, as we can see his watch as he´s scratching himself on movie-set spy shots...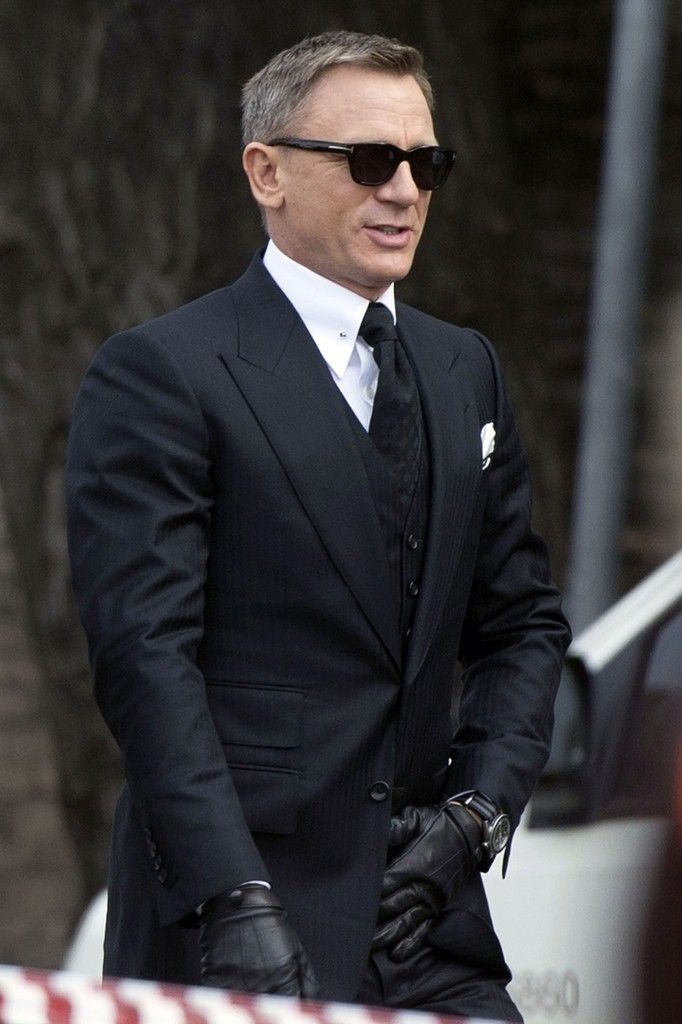 Meanwhile, Spectre´s BigBoss is better out caressing some pussy...



Now, the big question everybody have on the lips: Will the back of this watch have some gun-barrel asshole or something like that?
Well, until now, all infos are peaking toward a simple glass-back solution with a "Spectre" inscription.
Octopus logo? Please no...Let´s keep it simple!

Like that? This "leak" has the movement upside-down...So who knows...


The dial was "saved" from any 007 marking and present itself with a very agressive OMEGA/Logo bigger than the usual SM300MasterCoaxial.
So you can recognize the watch and the brand even when Bond furiously kick some asses around.
Product placement obliges.



Will the "lollipop second hand" give any drunk Bond-girl the need to lick the watch?
Well, you´ll see when the movie comes out...



And YES, Omega seems to have heard our prayers: The bracelet will apparently be all brushed!
Now I can finally stop to light candles...

Those kind of things makes you a believer.
-Omega...White lume please? Thanks for listening!

Now, some links with sweet details...
http://watchbase.com/omega/seamaster-300m/233-32-41-21-01-001

http://watchbase.com/blog/2015/08/17/omega-seamaster-300-spectre-scoop/

Another leak? Ok...
It seems like Bond don´t give a crap about the GMT bezel: He´s adapted instantly to new time-zones and just use it for the timing a kinderegg bomb he might have forced in the behind of Spectre´s BigBoss.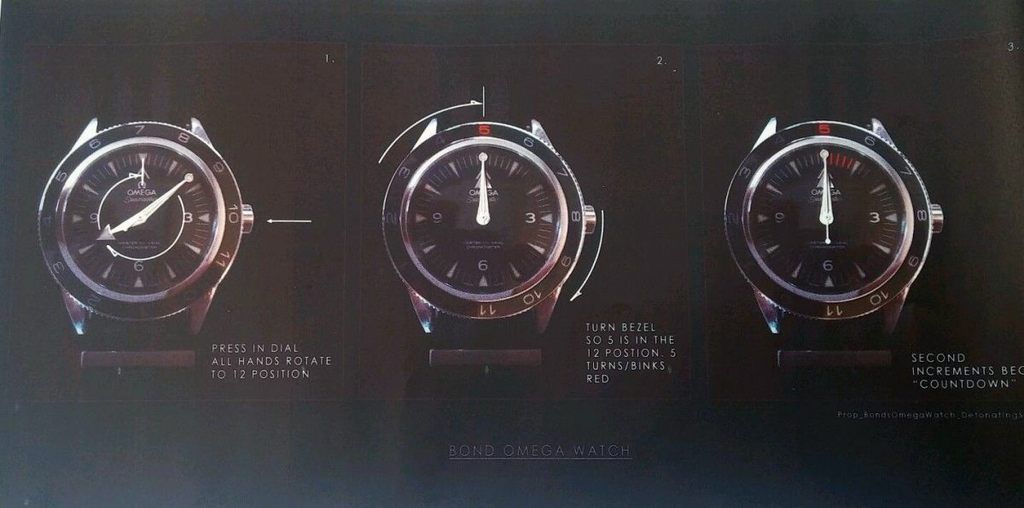 I will update if I grab any news on the net.
Thanks for reading!