OldeCrow
3T WIS

| | |
| --- | --- |
| Joined: | Sun Feb 26th, 2006 |
| Location: | Oregon, USA |
| Posts: | 2897 |
| Status: | Offline |
New arrival!
GINAULT OCEAN-ROVER 181070GSLN
Dimensions as measured by me:

14mm thick
47.5 lug to lug
40mm bezel diameter
7mm crown
30.4mm crystal
20mm lugs

Pretty much standard classic sub dimensions.

2824 clone
as tested in mine,
+3 sec/d face up
300 amplitude
28.8bph
0 beat error (barely a tic toc registered on the Timegrapher)
Stated in house assembly and an in house caliber number of 7275

Ginault movement spec:
Ginault Caliber 7275.
25 Jewels,
Rh45 Rhodium-Copper Alloy Main Plate & Bridge,
Blue Steel Screws, GC31 Gears,
Nivarox Hairspring, Nivarox Mainspring, WJL Shock Absorber,
28,800 BPH, 38 Hours Power Reserve.
Cut, Machined, Assembled and Fine Tuned in the United States.

ISO 6425 compliant
300M water resistance
Vintage toned lume glows brightly and all night
Large marker (maxi style) dial, MOD sword hands with matching vintage toned lume.

On to the pictures:

Very nice presentation box, has a pleasant leather smell to it.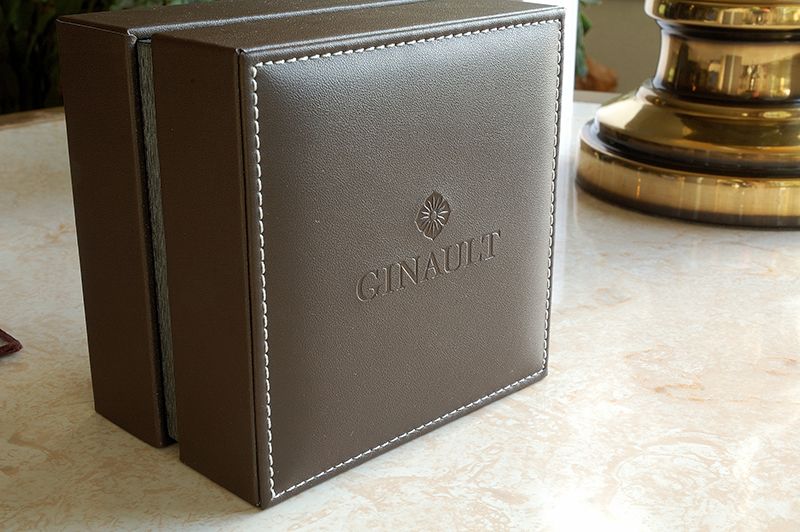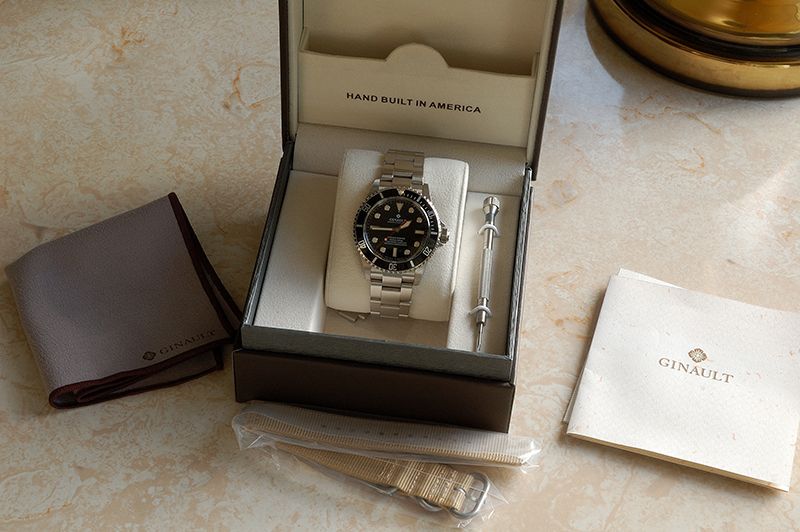 And the Watch!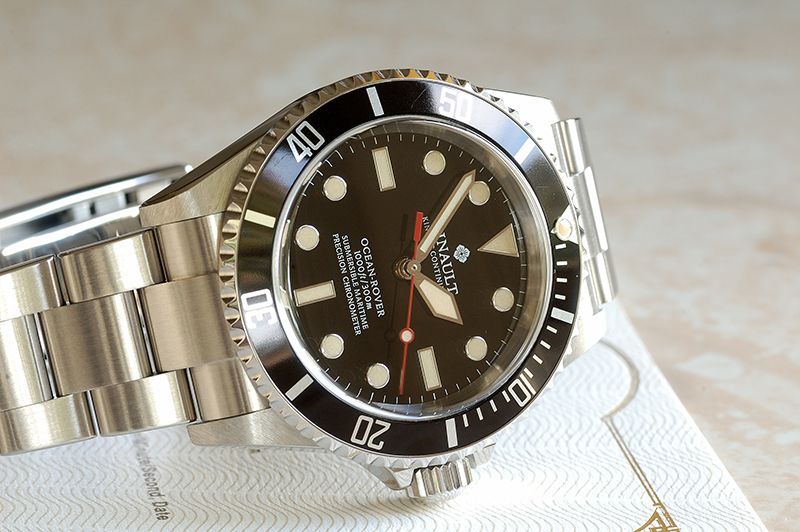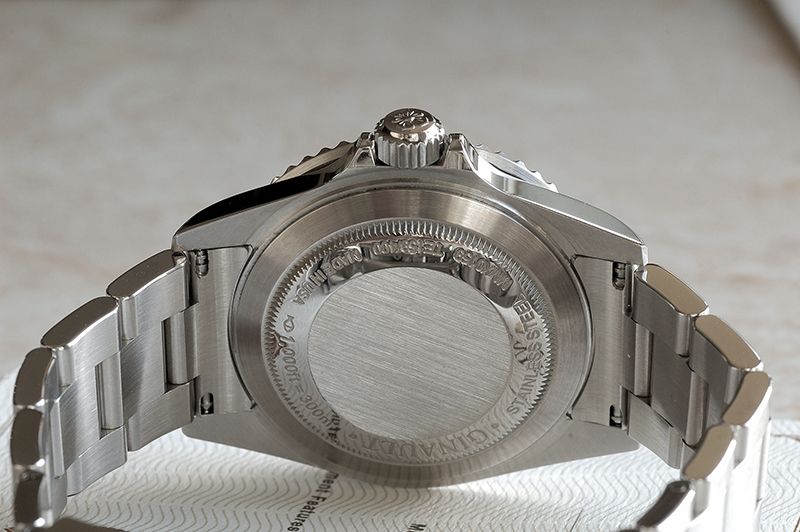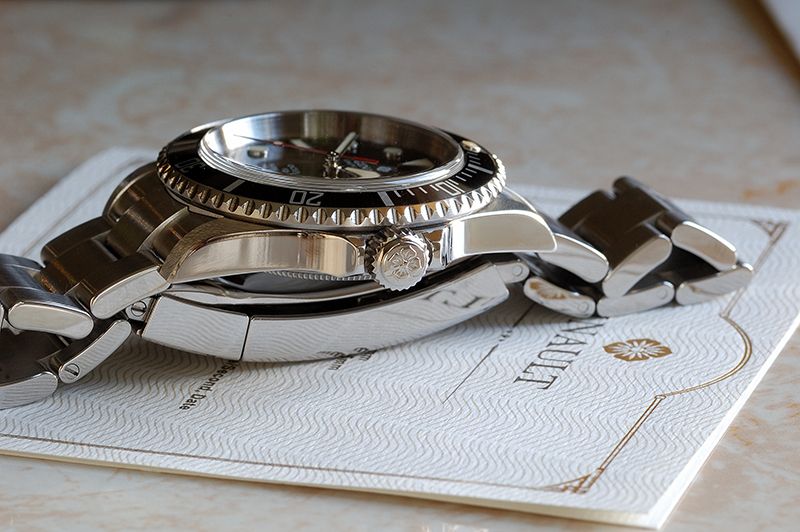 Half link for micro-adjustment, seems trivial but you want the bracelet adjusted with the dive/micro adjuster in the clasp shut down so you can expand it for a dive suit application.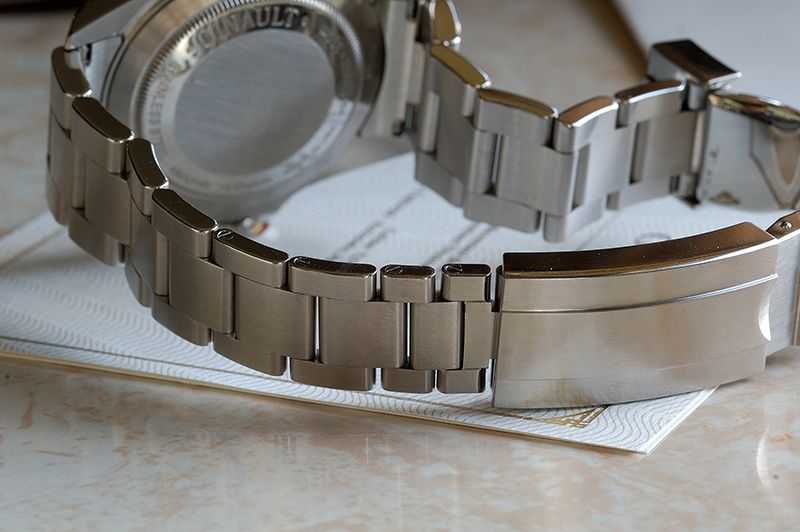 Micro adjustment/dive extender in the clasp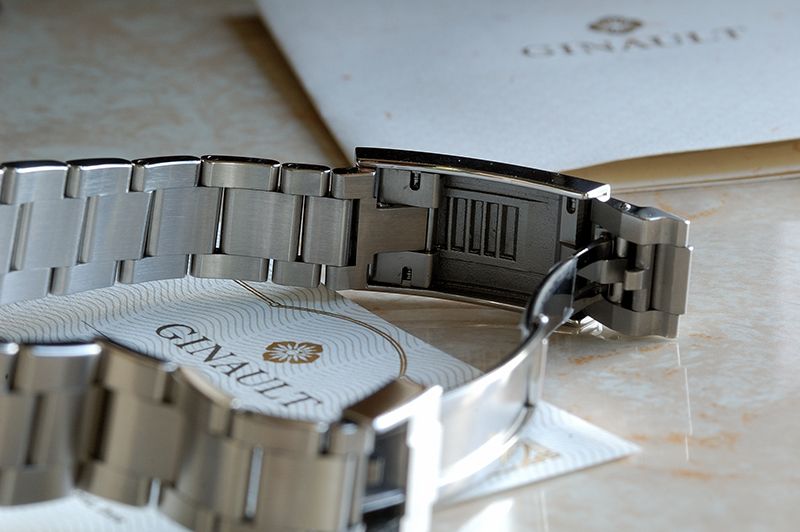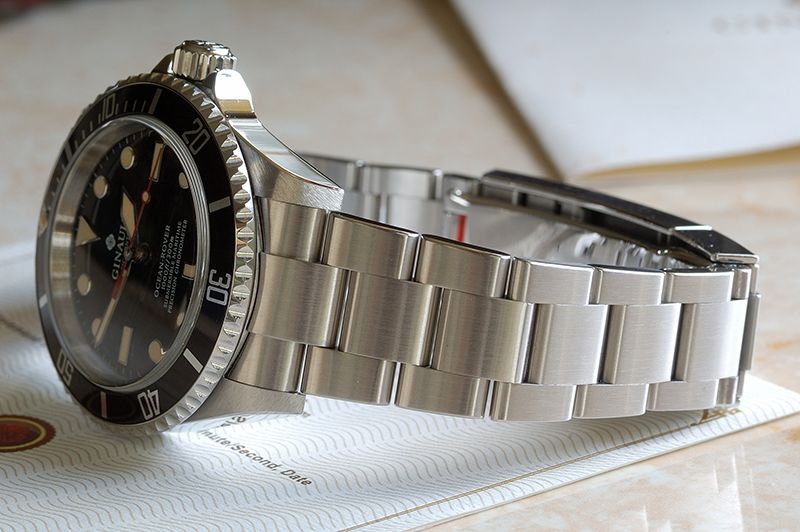 Here is a shot that "separates the boys from the men" as my grandfather used to say.
You can see in the polished sides there are still some tooling marks and rough finish marks visible,
of course not to the naked eye, it does take a macro lens and just the right angle of light reflection.
This isn't really out of the ordinary, most cases even from larger micro brands will still show these tooling marks.



Ok the pursuit of the perfect sub is endless if you are a fan of the classic Rolex Submariner. The modern models simply don't have the same character as the older generations. You might try half a dozen vintage Tudor's to scratch the itch but sooner or later you are probably going to land on a genuine older Sub or alternatively work your way through a plethora of homages and what I am calling faux homages; dive watches of all kinds, shapes, sizes that may pay homage in some small way to classic submariners but really don't look anything like them as a whole.

I had previously hand built half a dozen one offs trying to scratch the itch admittedly I like a couple of them very much but they all seem to be missing the soul or "Gestalt" of the classic sub.

The Ocean Rover is a well balanced mix of modern and vintage sub styling that thoroughly captures the gestalt of a classic submariner in one of the most flattering homages I have seen.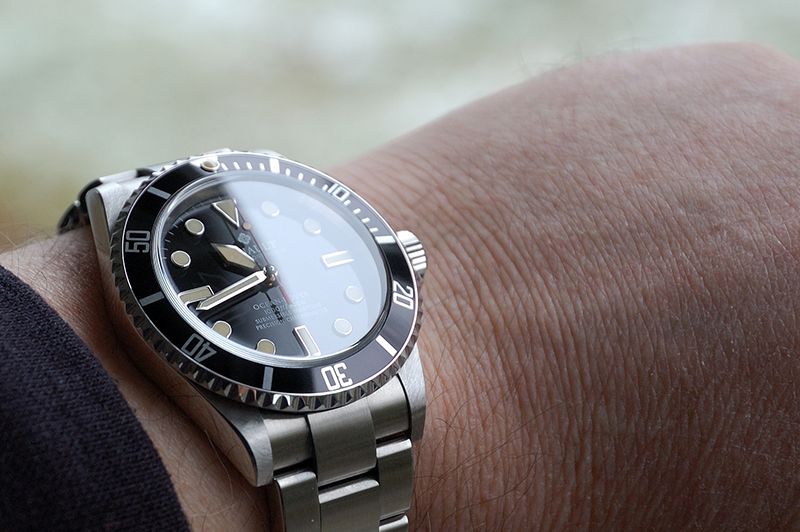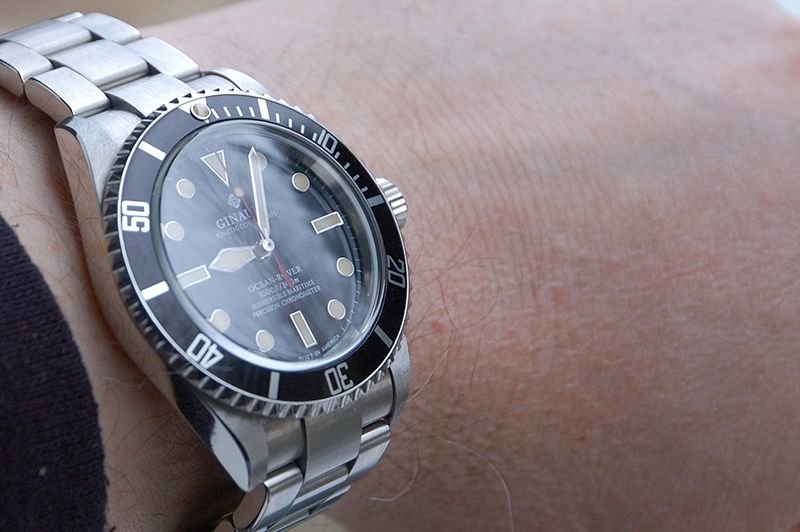 The Ginault website is still a work in progress, technical specs and documentation are still being developed for the site. I think some of the advertising is too flowery but consumers love to eat up flowery advertising. Hopefully Ginaulut will settle on a nice balance of propaganda and core information so the watch nuts and consumers are both happy. If you haven't visited the site and read the info there you should, the Ocean Rover is as good in person as the site describes.

The Ocean Rover is easy to wear, the sapphire is tall but the edges are rounded so it shouldn't be a chip magnet. The classic sub style insert has a sapphire pip and is nicely aligned with the dial. Constrction is as close to original spec as possible, the fit and finish is remarkable end links are perfect, crown threads are smooth, winding is smooth, the movement is running easily within cosc spec, it all reflects the hand assembled nature of this watch.

Many watch enthusiasts are intimidated by a really well done homage, I think the meaning of "homage" is simply lost on them but I consider that validation that it's done right! Your first reaction should be "that's a nice sub" followed by a second look where you realize it's not!


I think if you are going to call your watch an "homage" it should be as modern as possible and have as many improvements as possible, without loosing the gestalt of the watch you are imitating.

The Ginault website suggests they are trying to make a perfect copy but I don't think you have to go that far to capture the essence of the submariner to that end I would use the Miyota 9015, it's thinner and has a different dial to stem offset so the case would have to be tinkered with to accommodate it but it's a modern movement and the ETA clones are really Eterna clones so were really talking about a really obsolete 50 year old movement.
Regardless of peoples religious devotion to ETA and the copies the Miyota 9015 comes off the assembly line running at near cosc rates and needs little else other than a case to put it in.

That isn't a complaint mind you, just the endless pursuit of the perfect sub!















Last edited on Tue Jan 10th, 2017 01:27 am by OldeCrow