I thought I would ressurect this post with an updated photo...

This is a picture of me and my youngest on scout camping trip last weekend.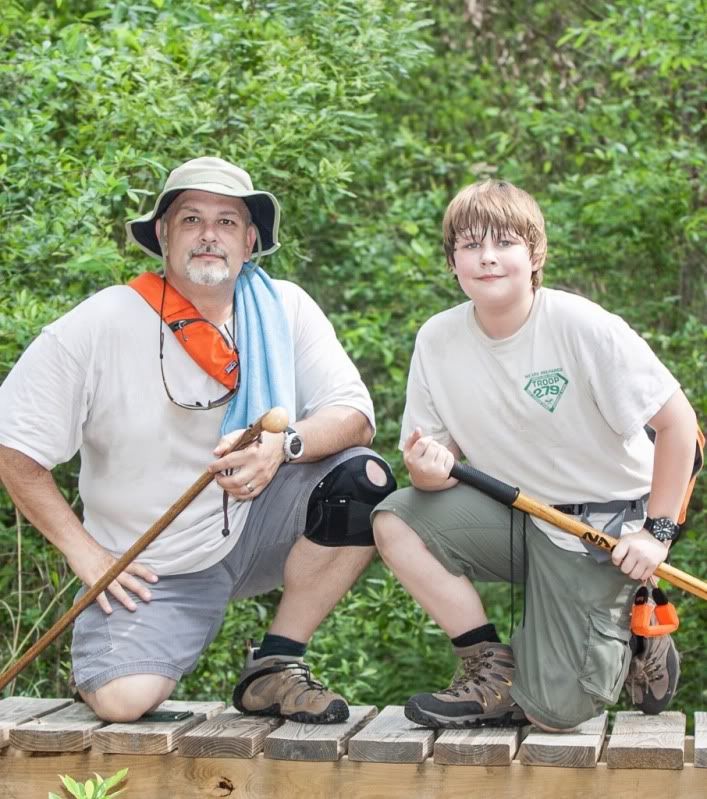 We were camping in the Osceola National Forest in North Florida. We are standing on a, 86 foot long, land bridge on the Florida Trail. Our troop built this bridge a year ago for an Eagle Scout project. Both, Samuel and I, helped to build this bridge. This camping trip was our first chance to go back and see it. If you look closely below my right knee you can see the plaque that we put on the bridge this year.

Overall it was pretty cool to see what we built standing strong!


BTW - If your interested I am wearing my Suunto Core and my son is wearing his Luminox Black Ops



Last edited on Thu Apr 26th, 2012 02:57 pm by Paladin